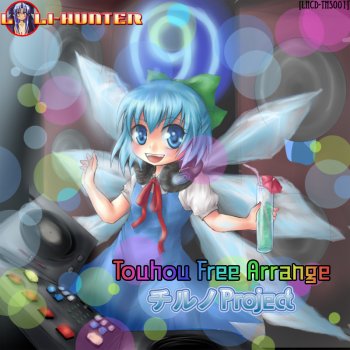 Genre
Trance, Happy Hardcore, Experimental
Quality
1073 kbps / 44100 Hz / Stereo
Touhou Free Arrange Album チルノProject also known as CP is collaboration of 6 musicans that made remixes of one song.
Song they use was おてんば恋娘 (Beloved Tomboyish Girl) from Touhou Koumakyou ~ The Embodiment of Scarlet Devil.
Track 7 is hidden track and it's not listed on covers and official web.
There was a one more track made by Helblinde but since he don't send his work, album was released without his track.
Tracklist:
01. Dj Werwolf - Hooray! Eyem Raving!
02. Zm-X - Baka. (Period)
03. Kreton - Chirunocore [999kong Zhong Noma Lu ]
04. Dj Juriesute - Ice Breaker
05. Black Ace - Bakatune!
06. Hato - Great Baka
07. Dj Cirnon - 9 (Dat Baka)